What I've Learned in My Silence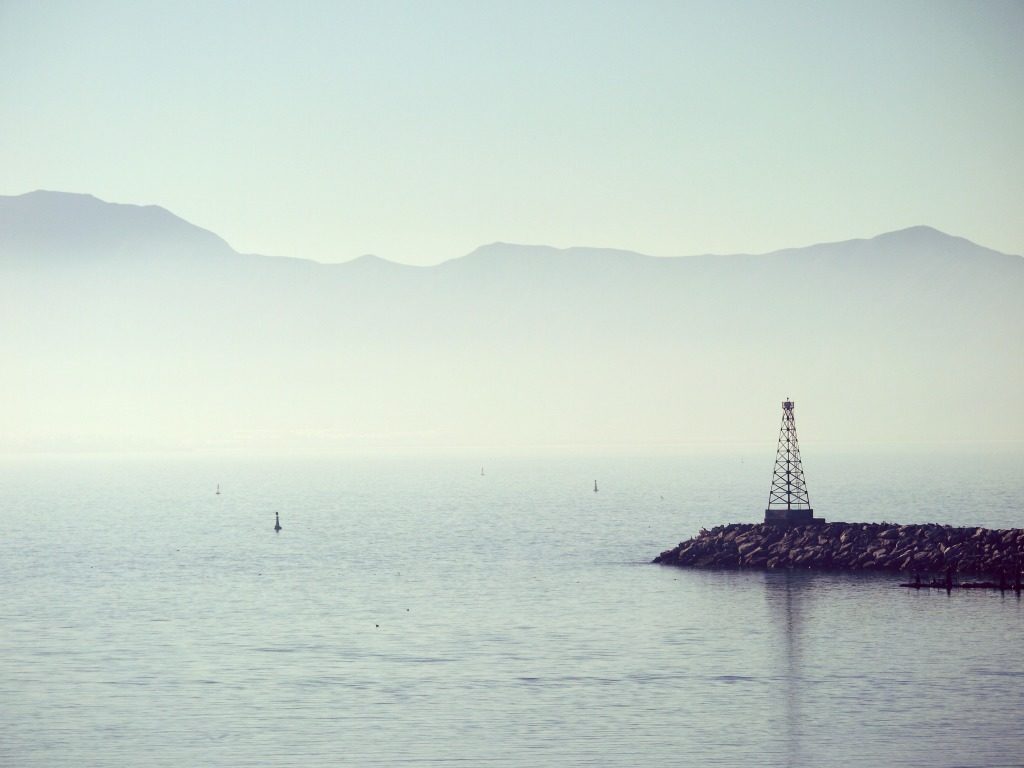 "For everything there is a season…a time to keep silence, and a time to speak." – Ecclesiastes 3:1,7 ESV
Hello friend, it's been a while.
Months really, since I put down my pen (and my laptop) – deeply questioning my ability to write and serve and minister to you through this blog.
I think it happens to us all when, in the hustle of what we do, we ask… is it enough?
Do my efforts carry the substance of what they were meant to carry?
Does what I do matter?
And God, why does this work you've given me to do, feel so hard?
Have you been there? In your work? Your Marriage? Your parenting? In your everyday life?
When we ask these questions, we find the road before us divides and a choice needs to be made…
Do we press on, or do we give way to something a little easier on our soul?
These last few months, I chose the latter.
I chose the easier ground, soul-simple work, and silence.
And in doing so, I learned three things:
Faith is not a feeling.
I am an emotional person. I experience much of life through a lens of emotion. I tend to make decisions based on emotion (much to my husband's chagrin). I dig around and root out the emotional components of books, and movies, and relationships, and I'm forever asking my kids how they feel about situations and choices.
Emotions drive me. I speak, think, and connect with people on emotional levels.
Emotions can be incredibly useful. Just not when it comes to growing your faith and fulfilling your purpose.
See, I stopped writing because I didn't feel it mattered.
I stopped serving because I couldn't feel the impact I was making.
I stopped showing up because I didn't want to feel disappointed anymore.
I based my faith on too many feelings.
The Apostle Paul reminds us in 2 Corinthians 5:7 that our walk is to be a walk of faith, not sight.
It means we are not to rely on our senses to tell us God keeps His promises, or that He's just, or that it's time to move, or time to stay the course.
It also means we're not to make our faith a thing where our efforts or ourselves are always seen.
We are to walk, in the shadows if necessary, with steps of simple obedience.
We are to run our race, as hidden people, away from spotlights, applauses, and well done's.
But to reach this place of sightless faith, we must ask…
Can my faith thrive though I feel overlooked, unseen, or unsure?
Can I walk by faith without the applause and inspiration of other people or even heaven?
Can my faith be greater than what I'm feeling right now?
These are hard questions that take time, and well…blind faith, to answer.
God moves plenty in your silence.
My "feeling-filled" faith put me on the sidelines where I thought I could escape my difficult and uncertain work.
I was glad to change up my routine and tried to fill my days with new adventures…oh, and naps.
But God continued to move in spite of my self-imposed timeout.
Though I could not bring myself to write, He called me to speak and lead. He gave me a part-time job, and precious time to love on hurting family and friends.
He grew my heart to want to help women more fully live in hope.
I guess God never lets you get too far away from what He's crafted you to do.
All my sideline experiences still stirred words and stories within me. Stories I find I want to share.
And that leads me to my last point…
I still have more to say.
Despite my feeling-first faith, I know in my heart I have more to say and God wants me to say it.
I'm just not sure what it looks like yet.
Is it still on The Hope Filled Road? Maybe.
Is it on a new blog, or maybe through books, or videos, or speaking? Possibly, but I'm just not sure.
But what I do know is that your faithfulness to this blog has inspired me to keep going some how, some way.
So with that, Renae and I have decided to rest this blog for the rest of the year to figure out what our next steps are.
I know we're asking a lot for you to stay here on The Hope Filled Road and give us time to work things out.
We want you to know how much we appreciate your patience and kindness towards us, and what it means to walk in hope alongside each one of you every week.
If you decide to stick with us, there's nothing you need to do. If you'd like to unsubscribe, just click the link at the bottom of this email. No hard feelings. 🙂
Whether you decide to stay or go, we pray you and your families have a beautiful and hope-filled holiday season.
We love you all.
In love and hope,
Raye
P.S. Please look for an update from us after the first of the year.