5 Things a Daughter Should Know
I first wrote this post for my daughter who turned eighteen earlier this month.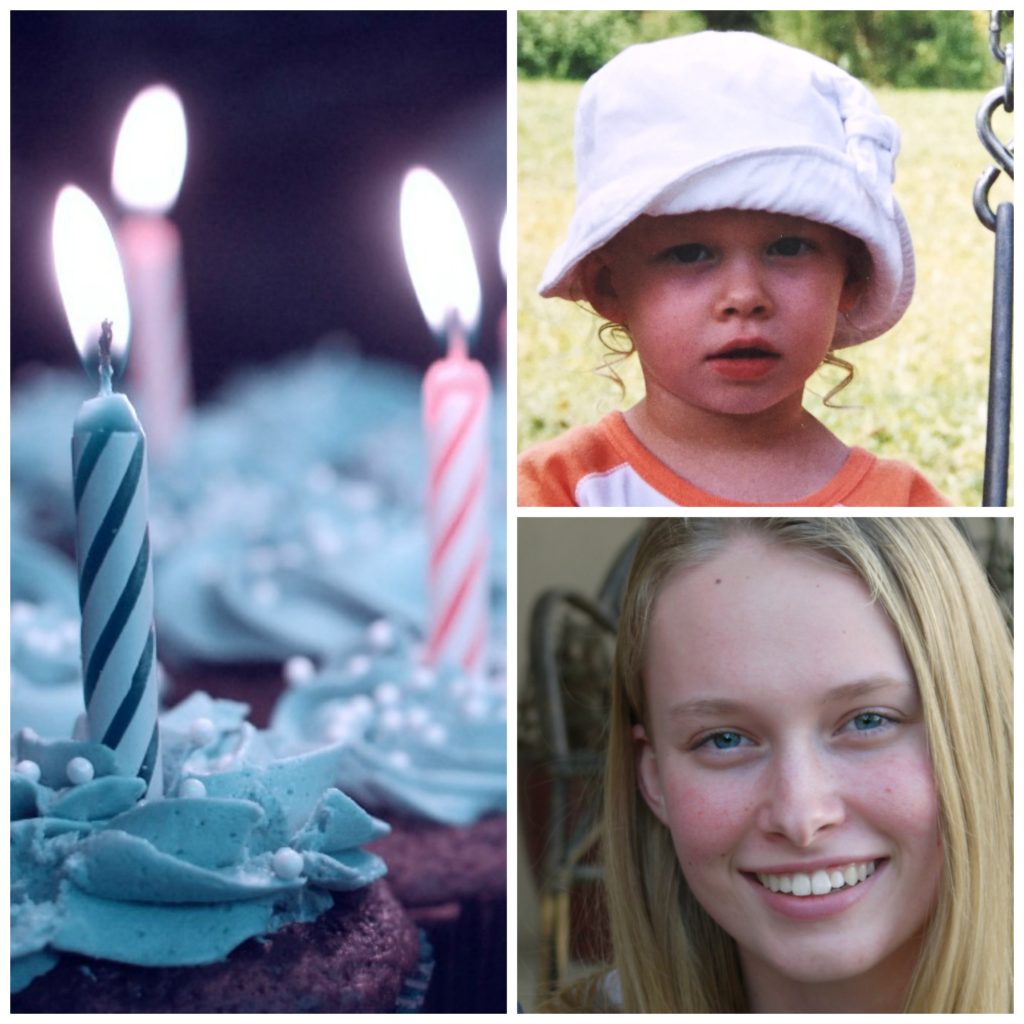 As she blew out the candles on her cake, I saw her standing on the threshold of her grown-up life.
With the doors thrown open, I began to wonder (and worry) if I had done enough. Had I taught her and loved her enough?
Is she prepared to take big-girl steps in a big-girl life?
Above all, I wanted her to know – to really, really know how much God loves her, what He thinks of her, and how He works to make His holiness, her holiness.
Oh child, please catch this. Don't go out into the world with all its meanness and carelessness and not get this.
Yet as I wrote, God nudged me to see how this post was meant for more than just my daughter.
It's also meant for you and me.
The truth is, we're all standing on some kind of threshold gazing out on uncharted territory. Each step we take is a step unexplored. There are unexpected experiences hiding around unexpected corners.
We too, need to catch every bit of His love, His thoughts towards us, and His holiness.
So daughter of the King, whoever you are and wherever you may be, this one's for you.
1. You have a heavenly value.
"You have been bought and paid for by Christ, so you belong to him – be free now from all these earthly prides and fears." – 1 Corinthians 7:23 TLB
Daughter, your tomorrows will come and you will have times when you feel like nothing. Circumstances or false thoughts will cause you to believe you have no value.
This world will test you, place a price on you, and you will buy the lie.
But know this…
You are worth the price of My Son.
His life paid for yours. You belong to Me. There is no greater price than My Son, and I spent Him to have you.
2. You must choose to make Me your refuge.
"But as for me, it is good to be near God. I have made the Sovereign Lord my refuge; I will tell of all your deeds." – Psalm 73:28 NIV
Your world and life are filled with many choices. Most are decided with barely a thought, and fewer still are for your good.
But when you choose Me on purpose, I will come and make My home with you. When you seek Me daily with intention – with your whole heart, you will find satisfaction for your soul and strength for your spirit.
My nearness is good for you.
With me, you need not be afraid. Trust Me to be your portion. Choose the protection of My mighty right hand. I will take your troubles upon My shoulders and carry them for you. So great will be your peace, that praising My Name will be as easy as breathing.
3. If you believe I keep My promises, I will bless you.
"Blessed is she who has believed that the Lord would fulfill his promises to her!" – Luke 1:45 NIV
My Word is a treasure of promises meant for you. I have wrapped each one in My unchanging and unfailing faithfulness.
Believe I will fulfill each one in due time, even when you question My presence or workings in your life.
Do not forget about My faithfulness. I have met you in your heartache and need before. I have shown My power to change things on your behalf, and I will come again and again.
Believe – even when it seems impossible. I will always keep My promises and will bless you richly for your faithfulness.
4. How you are dressed on the inside will enable you to laugh at what happens on the outside.
"She is clothed with strength and dignity; she can laugh at the days to come." – Proverbs 31:25 NIV
Just as you are careful with your outward appearance, you must also take care of how you dress your inward self.
As My daughter, you have been clothed with Christ. You have been given garments of salvation, faithfulness, truth, readiness, righteousness, and Spirit. All these things give you the strength and dignity to face your enemies and persevere through life's most challenging circumstances.
But you must choose to dress your inward self.
Let My Word and My Spirit adorn your inmost parts.
As you surrender to Me, and spend time in My Word, I will weave My strong armor within you. You will learn to respond to troubling times with honor, inner beauty, and Spirit-filled strength. You will laugh at the days to come, and let tomorrow worry about itself.
5. You have been made for "such a time as this."
"Who knows if perhaps you were made queen for just such a time as this?" – Esther 4:14 NLT
Too often you have wished for a different life. You've desired a different spouse, a different home, or a different set of circumstances in which to live your days.
But you were born for purpose. My good purpose.
When you gave Me your heart, I gave you royalty. You are part of My royal priesthood, and I have promoted you to be a princess of light in an ever-dimming world.
Right now, you have plenty of opinions about where you're planted. You keep yourself busy, searching for opportunity and occasion to get far away, or give voice to your displeasure.
Daughter, serve Me here. I have made you for this time. All you need to be My light is within you. So take heart. Have courage. Rely on My wisdom and step out in faith. And know you were made for such a time as this.
---
There are a million other things I want my daughter and you to know, but I'm no theologian and God's words are far better than mine. So, I humbly suggest you wander around your favorite Bible and learn for yourself just how much He loves and desires you.
Even so, I hope you found a morsel of inspiration here today. A renewal in your heart to help you move, ever deeper, towards your Heavenly Father.
May His hope fill you to full this week.